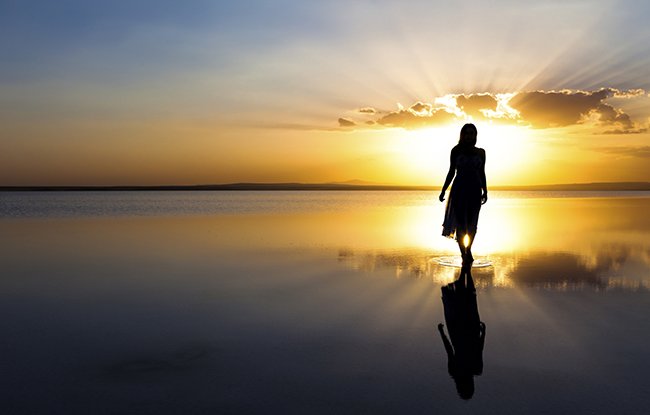 For whatever reason, I was always drawn to learning metaphysical subjects. My studies in general have included crystals, Reiki level 2, tarot, chakras, Kabbalah, and a variety of other subjects. It was my own journey into self-healing (from growing up in a family that did not function well) which became the motivating factor in seeking help. My life just wasn't working. It led me to explore many different traditions and modalities of healing, and to ultimately become a healer.I found that the quickest, most profound way to heal, was through God's energy— so I work with the highest and one source of healing.
What I am most thankful for is that the universe opened me to spirituality when I wasn't even looking for that, and placed me on spiritual paths that were about direct experience and gnosis of God, experiencing higher realms of existence. My spiritual journey began by learning transcendental meditation in 1972, and then being in a New Age mystical school in 1988.
The greatest change in my spirituality happened when I embraced the mystical path of Sufism, which I have followed for the last 15 years.   Sufism is a path of unity, embracing the Divine Love, Compassion, Peace, Mercy, and other qualities that are common to all religions. While my work is deeply rooted in the teachings of Sufism, the spiritual principles I teach are applicable to everyone's own religion or spiritual seeking. Love is always at the core – knowing ourselves to be loved by Divine Source, we can then be a source of love to others.
Through Sufism, I learned how to experience healing in my heart through the power of Divine Love. It is a path that is not just about merging into unity, it also very much about healing the wounds within that are blocks or walls to receiving mercy, love, peace, forgiveness, and more.
I graduated from the Jaffe Institute of Spiritual and Medical Healing with a degree in spiritual healing and ministry. I feel very blessed to have furthered my studies with Dr. Ibrahim Jaffe, who is the most incredible healer I have ever met. He is the person who changed my life and made more of a difference in my life than anyone else. There is so much that I have learned from him –I am indebted to him for.)
Spiritual Growth and Life's Purpose
After years of now doing my own inner work, I know that problems and conflicts do not have to break down and destroy relationships or happiness in our life. They are opportunities – gifts and lessons, that we can learn and grow from.