Transform and Improve the Quality of Your Life
Physical, Emotional, Mental, and Spiritual Wellness
Sara Elijah M.Ac., M.Div.
Acupuncture
A Safe, Effective, and Natural
Healing Method

Restores your health and treats the deeper underlying cause of disease.
Fosters the body's own natural healing ability.
More Information
Energy Healing
Transforming Your Life

If you are desiring a life that is more fulfilled , you can be gently and deeply healed.
More Information
Meditation
The treasure of Remembrance

A heart centered meditation that gives profound benefits. Become the container for the peace, love, and mercy.
More Information
Numerous scientific studies have proven that acupuncture can help a great deal with a variety of conditions. Acupuncture has become one of the most viable and effective alternative methods to use for healing and well-being. It is a natural way to heal, by stimulating the bodies own natural healing abilites, without the side effects of medications. Acupuncture has been used around the world for more than 3500 years. It can treat your physical diseases and pain. It also treats emotional issues such as anxiety and depression, and it treats sadness, grief, fear, and overwhelm, to name a few. Acupuncture can also address the mental and spiritual levels.
In  a state of health, there is optimal energy flow. Disease and imbalance of energy creates energetic blockages. Acupuncture promotes and restores the body's healthy energy flow.
Some Surprising Benefits of Acupuncture
Most people have heard about the amazing effects of acupuncture for chronic pain reduction and the improvement of life quality with various musculoskeletal disorders. This ancient healing method has a number of other benefits:
Mood Enhancement – Acupuncture stimulates the central nervous system to release endorphins and other chemicals to lift your mood.
Sleep Quality Improvment – Increased natural ability to produce melatonin. Acupuncture restores your natural ability to fall and remain asleep easily.
Boosting of Energy- Stimulates neural pathways leadds to increased physical stamina and capacity for clear and productive thinking.
Greater Health– By balancing the energetic field, all organs can function correctly.
Immune System Support- Acupuncture strengthens the immune system and speeds up healing time. Acupuncture also balances an overactive immune system that can lead to the development of various autoimmune diseases.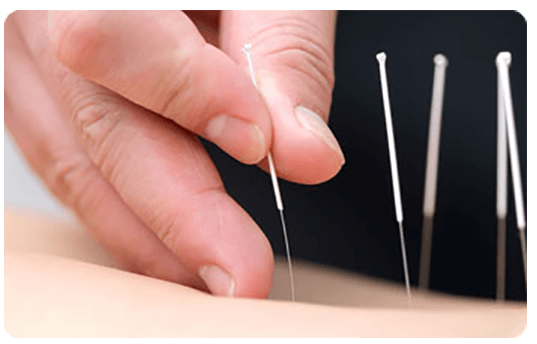 Allergies and Asthma
Anxiety/ Mood Disorders
Arthritis
Autoimmune Disorders
Back Pain
Cancer
Constipation/ Diarrhea
Chronic Pain
Depression
Digestive Ailments
Endometriosis
Fibromyalgia
Fertility
Fatigue
Focus
Gerd (Acid Reflux)
Headaches
Heart Disease
High Blood Pressure
Insomnia
Infertility
Irritable Bowel Disease
Menopause
Menses that is Irregular/ Painful
Migraines/ Headdaches
Neck Tension and Pain
Osteoporosis
Polycystic Ovarian Syndrome
Pain Anywhere in the Body
Shoulder Tightness and Pain
Sleep Problems
Stress
Stroke
Thyroid Disorders
I am a Preferred Provider in These Insurance Networks
Your flex spending or health savings account can be used
Contact Sara
I value your feedback, compliments and suggestions.
My commitment to ensuring that my products and services meet your expectations, means I value your feedback regarding how I am performing. If you would like to compliment or have a suggestion, I would love to hear from you.
"My husband used to call me his little pit bull. Now he says I am his little kitten. Usually when I leave my appointments, I am ready to hug the world and kiss the trees."
After my first treatment, my husband commented, "I think I have my wife back."
"I suffer from extreme hot flashes. Because I have become extremely sensitive and allergic to medications, someone suggested I see an acupuncturist. I was very skeptical. Just the thought of several needles being inserted into my body was not a pleasant thought. When I met with Sara I discovered that acupuncture was used to relieve many different symptoms in the body. I have suffered from arthritis for 12 years, which became very painful when I entered menopause. After just one session the pain in my knees has subsided! When I get up from the couch I no longer look like a cripple until my joints warm up. It is absolutely amazing! The achy, painful feeling in my back has subsided. The day after my second treatment I cleaned my house for five hours straight with no pain in my back or knees!"
Sara has an extraordinary ability to help others.
"Since I was a young child, I used to get migraines 3 to 4 times a month that could last for several days. Now my headaches are gone, and I haven't had any migraines. I have a better quality of sleep, and I am not hot all the time like I used to be. I am also more relaxed."
"I had pain in the back of my head down to my shoulder blade. Three to four evenings a week I would sit with a hot pad against my neck to no avail. That pain was alleviated after just one session as well. Also my hot flashes no longer feel like and inferno. Now they are only small flushes that subside in a few seconds instead of a few minutes. I also have irritable bowel syndrome. The evening I met with Sara my stomach was extremely upset. The following day my intestinal system cleaned out. The gas and bloating has subsided and has not returned. Thank you Sara, you are my little miracle worker."
"Health is a state of physical, mental, and social well- being,
and not merely the absence of disease or infirmity."
World Health Organization 1948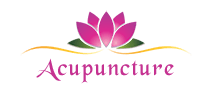 Living with pain or discomfort, whether emotional or physical takes a toll on us. Acupuncture restores health and fosters the body's own natural healing ability.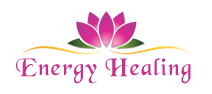 We all have the need to be fully accepted, validated and unconditionally loved. When we change our inner selves who need to change it becomes reflected in the outer world.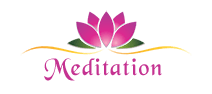 Meditation benefits our physical bodies, our emotions, and our mind. It is also an integral part of any spiritual path. With practice, your connection continues to deepen.
Healthy living is more than simple daily habits – it's a lifestyle
No one becomes healthy by wishing, making excuses, or deeming themselves unworthy.
Check out our Featured Articles that will assist you to choose wellness one day at a time.